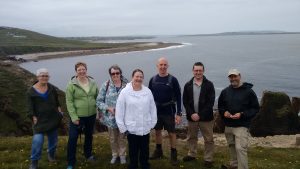 "Find inspiration – immerse yourself in local folklore and landscape and find inspiration to fire your creative imagination."
Interwoven throughout the fabric of physical beauty that is west Donegal are a rainbow of inspiring legends echoing back to the mystical era of the ancient Celts.
For those looking to find inspiration for their creative work – be that writing a novel, poetry or memoirs – expert walking guide Seamus Doohan takes participants such as those taking part in the Ireland Writing Retreat (http://www.irelandwritingretreat.com/), on a leisurely walk near the Cliffs of Bloody Foreland, looking for Lugh's Fort, explaining the physical, historical and legendary aspects of the area.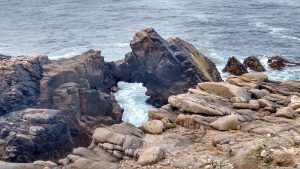 Ireland Writing Retreat offers a week-long, creative writing holiday with a difference – scenic walks, fascinating talks and daily practical writing and editing workshops – all in a land that time forgot, in Donegal, probably the most scenic part of Ireland, along the famous 'Wild Atlantic Way.' Plus lively, traditional Irish music concerts; archaeological and environmental tours of an awe-inspiring landscape soaked in Celtic legend; tuition in the Gaelic language, as well as Irish ceildhe dancing.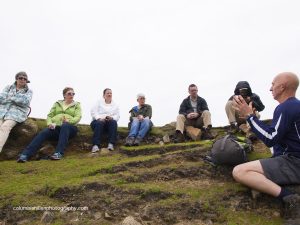 A series of short stories were written by diverse writers from the United States, Australia and England about different aspects that inspired them from this fascinated walk with Seamus – you can read some on the Ireland Writing Retreat Blog (http://www.irelandwritingretreat.com/#!blog/cwcx)
Contact Seamus  if you are interested to discuss such a walk for your group.